HKSI LE Private Tutorial Services
---
Need a tutor to tailor make a 1 on 1 class or course for you? Or do you need a professional to pin point your weakness in 1 on 1 tutorial? 2CEXAM Private Tutorial Service is your best choice. Private Tutorial Services cater to candidates taking
HKSI LE Paper 1
HKSI LE Paper 2
HKSI LE Paper 3
HKSI LE Paper 5
HKSI LE Paper 6
HKSI LE Paper 7
HKSI LE Paper 8
HKSI LE Paper 9
HKSI LE Paper 12
Its a flexible, no-frills and exam oriented solution for the HKSI LE examination hosted by the Hong Kong Securities and Investment Institute.
HKSI LE Tutor Private Tutorial Subjects
---
| | |
| --- | --- |
| HKSI LE Paper 1 | Fundamentals of Securities and Futures Regulation |
---
If you need help, please send us an email [email protected] with the following details.
Full Name:
Subjects you need help with:
Your Contact Number:
Your Email:
Money-Back Guarantee
---
If the candidate fails the corresponding examination within
---
---
of purchase. We offer
---
---
All of the proceeds will be refunded! For details, please reference the video on the right or click the link below.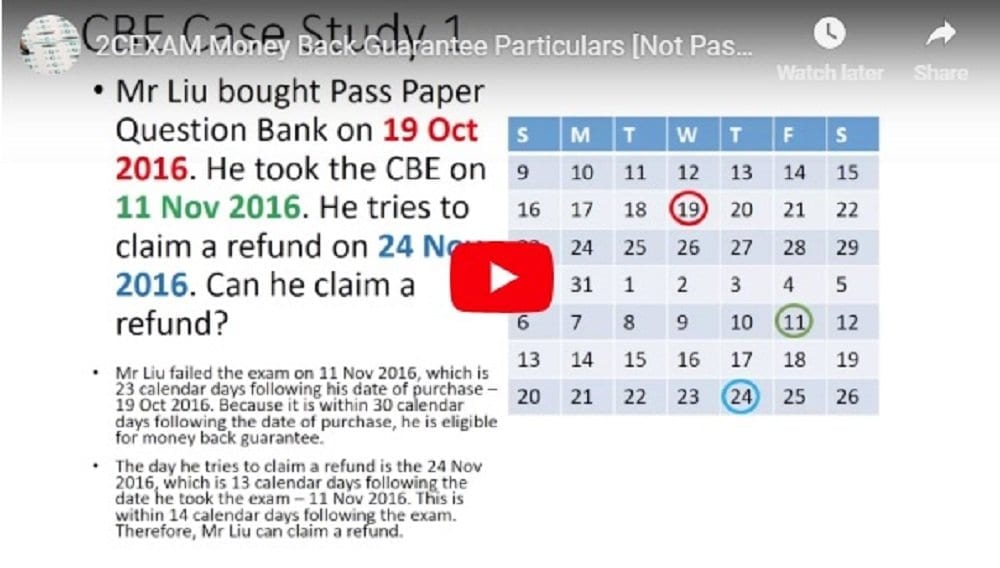 辦公時間 Office Hours

星期一至五(Monday to Friday): 上午九時到上午十二時 (9 A.M. - 12 P.M.) 午飯時間不提供服務 No Service During Lunch Time下午一時到下午六時 (1 P.M. - 6 P.M.) 周末及公眾假期(Weekends and Public Holidays): 休息 (Closed)
English LE Examination Related Products and Services
---