LE Paper 2 Pass Paper Question Bank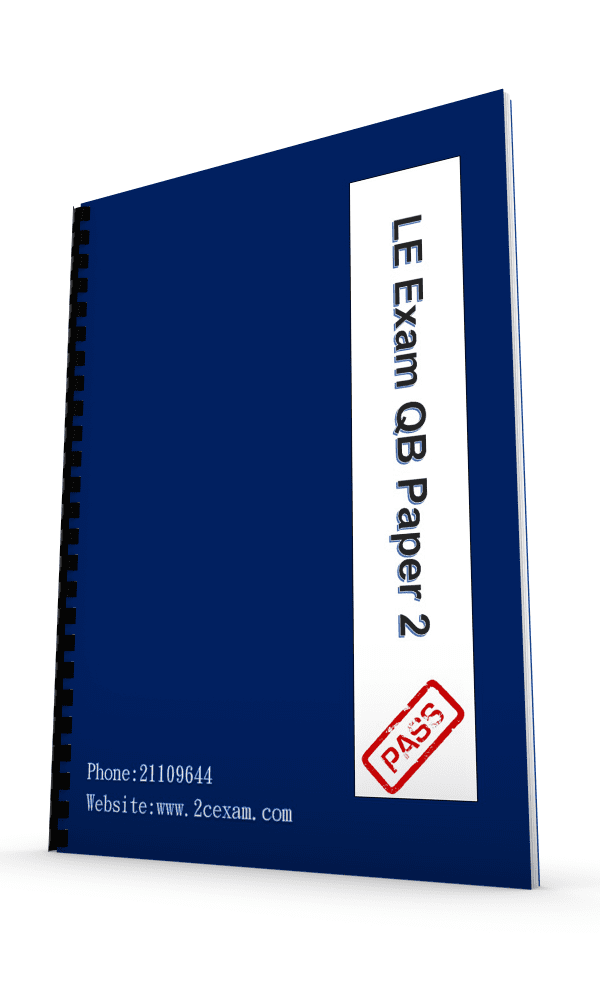 $2500
How to purchase?
---
---
Pay through the Paypal Button Above

Through PAYPAL, You can use a credit Card.

Ship the product to you through SF Express Courier Service

We will ship the product to you through SF Express Courier Service. Shipping fees and charges are all inclusive. Business Address: 1-2 Working Days Residential Address: 2 Working Days
---
Enormous Amount of Quality Questions

Pass Paper Question Banks adhere to the study manuals provided by the Hong Kong Securities and Investment Institute (HKSI) or the study notes provided by PEAK of VTC, Questions are sorted by chapters for higher efficiency learning.

Well Designed Questions Traps

To ensure candidates have a firm grasps of the contents of the examination and recognize different question traps. The Pass Paper Question Bank includes different kinds and types of question traps.
1. Scenario Based Questions 2. Numerical Questions 3. Logic Based Questions 4. Principle Questions

Exam Oriented No Frills

The Pass Paper Question Banks are Exam oriented, eliminating unnecessary learning. Allowing you to pass the examination with a busy work or study schedule.

Money-Back Guarantee

If the candidate fails the corresponding examination within 30 Calendar Days of purchase. We offer 100% Money-Back. All of the proceeds will be refunded!
Candidates who passed using our products
---
Money-Back Guarantee
---
If the candidate fails the corresponding examination within
---
---
of purchase. We offer
---
---
---
電話 Phone

電郵 Email

WhatsApp

辦公時間 Office Hours

星期一至五(Monday to Friday): 上午九時到上午十二時 (9 A.M. - 12 P.M.) 星期一至五(Monday to Friday): 下午一時到下午六時 (1 P.M. - 6 P.M.) 周末及公眾假期(Weekends and Public Holidays): 休息 (Closed)
English LE Examination Related Products and Services
---